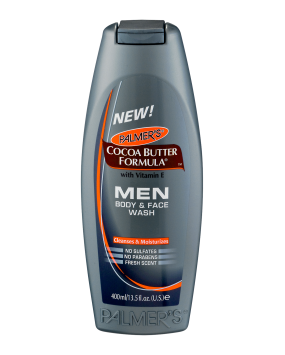 Maximize
Skin Therapy
Skin Therapy Oil
60 ml
Palmer's Cocoa Butter Formula Skin Therapy Oil helps to improve the appearance of dry skin and penetrates in skin deeply. This non greasy skin therapy oil is non-staining formula that is easily spread and absorbs gently by skin. Another advantage of this oil is that it heals the old scars and damaged skin also. This product can be used all over the body and this lightweight formula has an exclusive blend of key ingredients.
Palmer's skin therapy oil provides best outcome, such as reduce the Stretch Marks, fine lines and dryness and it is Dermatologically Tested and rich enough in Vitamin E, Pure Argan Oil, Natural Oils, Cetesomate-E Complex, Rosehip, Sesame and Canola Oil.After the regular use of 8 weeks fine lines and scars start lightning.This skin therapy oil is best solutions for all.
Main Ingredients use for Skin therapy oil are
Cocoa Butter: It is responsible for Naturally moisturizing skin that makes skin silky and smooth, not only this  provides best result in roughest, driest areas also and turns that area in to buttery soft skin.
Vitamin E: It is very effective antioxidant ingredients that  helps to lighten the marks of scars,stretch marks and spots on the skin, giving soft and beautiful toned appearance.
Cetesomate-E:  This ingredients is also very useful for making beauty cosmetics .This product improves the aging skin effects such as fine lines and wrinkles
appearance of scars, stretch marks, dry, damaged skin, uneven skin tone and many more factor.
Sesame Oil: This ingredients moisturizes skin tone deeply that keep skin hydrated, firmer ,more plump and soft.
Canola Oil: helps even skin tone by targeting marks and spots while moisturizing for and conditioning the skin
Rosehip Oil: This oil has rich enough in fatty acids such as Vitamin C and Vitamin A that promote healthy skin cell rejuvenation