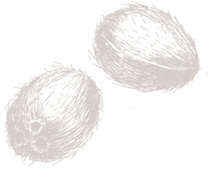 Nuts about Coconuts!
Coconuts are one of the wonder foods on earth that provides for all human needs and have multiple health benefits. Referred to as kalpa vriksha (Sanskrit for "the tree that supplies all that is needed to live") in ancient India, the coconut palm has been recognized as a top immune booster, antifungal, antibiotic, antiviral and antibacterial remedy for thousands of years all over the world.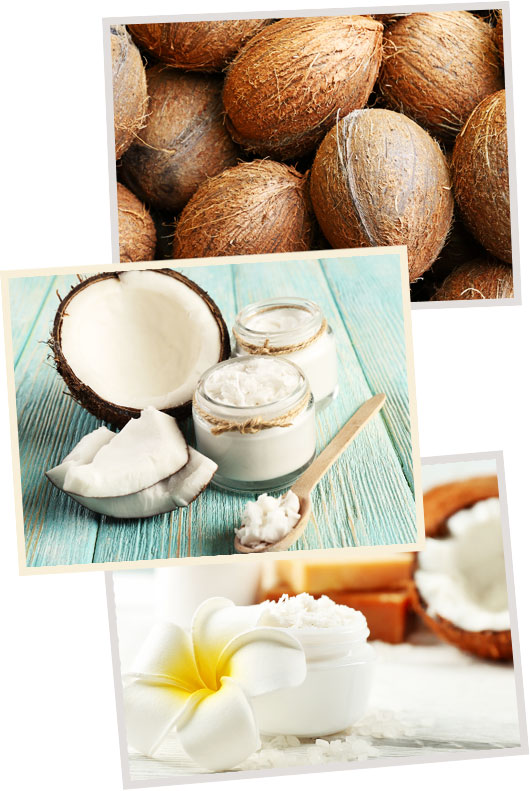 Did you know?
Coconut Oil is loaded with naturally occurring healthy skin and hair components such as Lauric Acid, Caprylic Acid, Capric Acid, Proteins, Antioxidants and Vitamin E.
Coconut Oil also contains high level of medium chain fatty acids which create a breathable protective barrier that helps lock in moisture to prevent skin dehydration and promote stronger, healthy-looking hair.
Lauric Acid makes up most of the fatty acids in coconut oil and is valuable for its anti-microbial and anti-bacterial properties.
Natural antioxidants help to keep skin looking youthful. Vitamin E and proteins rejuvenate, soothe skin and fortify hair.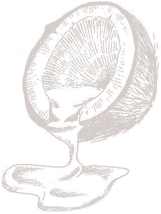 Coconut Oil and Monoï Oil – a match made in Polynesia
From the ancient Polynesian tradition, Monoï literally means "scented oil". Native star-shaped flowers Tiaré Tahiti (Gardenia Tahitensis) are harvested for their delicately perfumed petals and are then soaked in unrefined coconut oil for several days.
Still popular today, this blend of Tiaré petals and coconut oil was widely used by Polynesians in personal use cosmetics, to heal insect bites, skin ailments and even as a part of religious rites.
Beauty Tips
using Coconut Oil
Create your own lip or cheek tint at home. Melt coconut oil, beeswax and cocoa butter in a glass jar in simmering water until its melted into a creamy consistency. Add in a teaspoon of cranberry or raspberry powder. Let cool.
Help combat dry, frizzy hair with the use of coconut oil. Smooth natural coconut oil onto hair to help repel water when it tries to enter the hair shaft for smoother and frizz free locks.
Packed with anti-microbial and anti-bacterial lauric acid, coconut oil not only gives you a smoother shave and smoother legs, it also protects your legs against nicks and infections.


Palmer's Coconut Oil Formula
Hair and Body Ranges
Our raw, extra virgin coconut oil is ethically and sustainably sourced.
Palmer's Coconut Oil Formula products are also infused with Tahitian Monoï Oil for a daily indulgent tropical escape!